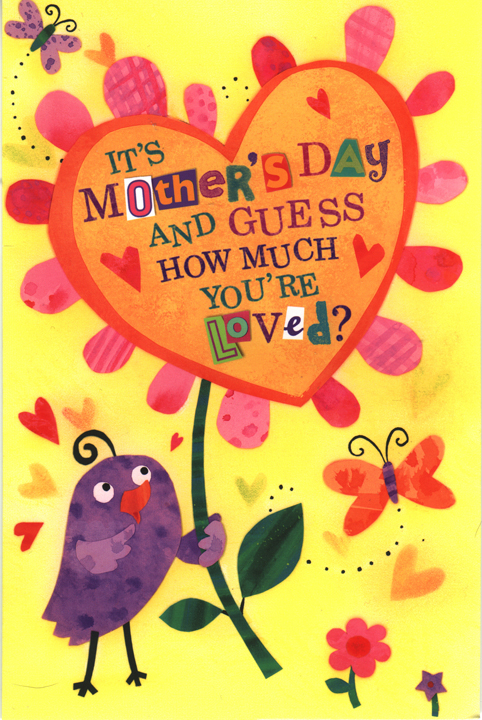 Finally it's Mother's day! I had my reminder set in my hp to remind myself to call mama when the time arrives. Sitting at the Christian center today while waiting for the preach to start, I messaged my mom with the following text:
"Ma ma ma ma tomorrow's Mother's day! Miss and love you a lot. Go online or call me ok? Wish you good health, happiness and long life. Love you ma ma!"


After a while my phone started buzzing but I couldn't pick up the phone cause the pastor was preaching midway. Had to painstakingly off the call and quickly send her a message to tell her that I am busy and will call her soon. During break time, I quickly took the chance to call back home and talk to her. It is always very nice to talk with ma ma. She just brightens up my day with just a simple call asking how am I or when she msn me way past her bed time just to tell me she misses me and that she can't sleep without saying good night to me.
The power of mother's love.


Mama, you are by far the most important person in my life.
No one could ever ever replace you. You have always been my pillar of strength. Guiding me since I was small. Driving me here and there for private tuitions, piano classes, swimming lessons and other stuff. And what's bad is I inherited your BAD TEMPER. Lol. Sorry for being rude to you sometimes, because I have this bad trait of being impatient. But don't worry ma ma, I am going to slowly change to be better. And I want to show you how I have changed, so when I go back this summer, you're going to see the better me,
AND YOU CAN PROUDLY SAY
,


"Daughter, I am proud of who you've become.
Because Mama, I want to be the person you want me to be.

LOVE YOU FROM THE BOTTOM OF MY HEART...


from your dearest daughter,
AMY
++++++++++++++++++++++++++++++++++++++++++++++++++++++++++++++++++++

PICTURE OF THE DAY..

JEALOUS OR NOT JEALOUS OR NOT? Haha, took a picture with my former model partner. Saw some envious glances :P The Prince of M1, Tze Huey...
*I looked horrible*